I hope this finds you well! :-)


Be safe, be smart, take your vitamins, say your prayers, eat healthy (no cookies! lol), be sane, keep your humanity and sense of humor, don't operate from fear. Be a force of light in the world. Peace.


Deep into Wuhan Covid19 time!! Again there will be NO IN PERSON meeting but there will be a Conference Call on Monday, April 20th, 6.30pm, Call Info below. Rob and Tom will be on (hopefully Rob this time! lol). :-) How are your hives doing? Anybody seeing queen cups? Swarming getting ready to kick off if not already depending on where you are. Hear you there!


You can either dial in via phone or join online, no account needed. Am not sure if there will be slides (Rob/Tom?), but if you join online you will be able to see those slides. But not promising slides. lol
Online Meeting ID: bee improvement
Queen 16 Days, Worker 21 Days, Drone 24 Days...
As always, something to listen to whilst you read on... Opens a new window. It's from a a 2005 Beowulf and Grendel movie, base on a Norse Saga. Some violence, but the song is wonderful. :-)
It doesn't look like Roger Patterson will come in May given the current Wuhan Covid situation. Stay tuned for date of BeeGroup meeting for May, it may be Roger calls in for the conference call, but nothing is settled as of yet. Stay tuned...


As I understand it, definitely up in the air regarding courses. Those of you who have signed up, Tom/Rob will be in touch with you. If you are still interested and have not yet signed up, please contact Tom directly. It is dependent on how Wuhan Covid progresses.


Please click on the linked headlines for more info.


MAY 19 9 AM-3 PM
MAY 20. 9 AM-3 PM
Locally bred and locally acclimatized. No Florida package sh#$ here!


A new beekeeping blog from Tom Sotiridy.


Beltsville Lab: If your bees die, God Forbid!, please send a sample to the Beltsville Lab in Maryland. The analysis is free and they will email you the results. They check for Nosema and Mites. I sent a sample down a month ago and my hive was loaded with mites -- in December! Please share results with Rob,Tom and the BeeGroup so we can help keep tabs on what is happening in the 'hood. Thanks! CLICK HERE for details on how to submit a sample.


If you have any topics, ideas, selling bee equipment, or questions, feel free to contact us at BeeGroup@HVHiives.com.


Please whitelist beegroup@hvhives.com to ensure proper mail delivery from Hudson Valley Hives.


Growing Wildflowers for Bees and Butterflies
I am continually planting flowers for bees and pollinators. And continually looking for plants that bloom in August as that is the dearth time. Interesting article on planting wildflowers...I even convinced my neighboring farmer to plant about a quarter mile of roadside with

wildflowers! Int that awesome of them?!!!


Northeast Pollinator Plant List
Lady Bird Johnson Wildflower Center Recommended native plants that are highly attractive to pollinators such as native bees, honey bees, butterflies, moths, and hummingbirds.... CLICK HERE to read more...
Honeybee farmers facing 'desperate situation' as bee imports slow
Canadian beekeepers buy thousands of packages of bees every year to replace hives that died over the winter, but this year those bees aren't getting into the country. What does this say if we need to import so many bees from across the sea? REALLY DRIVES HOME THE NEED TO DEVELOP THE ABILITY TO MAKE OUR OWN BEES AT HOME!. CLICK HERE to read on...
Hunt is on in Washington for giant, bee-killing hornet
The Asian giant hornet, the world's largest hornet and an invasive species first documented in the state late last year, can attack and kill a honeybee colony in a few hours. The state Department of Agriculture confirmed the first two sightings of the predator in December, and reported two unconfirmed but probable sightings. All of the sightings were in Whatcom County. The insect has also been documented in British Columbia.
Honey Bee Microbiome Bacteria Engineered to Protect against Pathogens and Pests
Scientists at The University of Texas at Austin have harnessed specially engineered symbiotic honey bee gut bacteria to protect the insects from Varroa mites and deformed wing virus, two key honey bee pathogens that represent major causes of colony collapse. The engineered bacteria live as part of the the honeybee gut microbiome, and effectively act as biological factories that produce double stranded RNA (dsRNA) to alter gene expression and trigger immune responses. The researchers believe their approach could feasibly be scaled up for agricultural use, because the engineered bacteria are easy to grow, inoculating the bees is straightforward, and the engineered bacteria are unlikely to spread beyond bees. CLICK HERE to read on...
Honeybees dying from "deformed wing virus," research finds
University researchers found a key link between a common bee virus and colony decline.
CLICK HERE to view video...
Resources:
For Honeybee information, videos, podcasts and workshops please visit the links below. Workshops are being updated as we speak!
Dave Cushman Beekeeping Website maintained by Roger Patterson.
NOSEMA: Treatment Procedure. Don't forget to treat for Nosema! Click Here for procedure.


HONEYBEE LIFE CYCLE - Very Important to know. This is the building block of understanding your hives.
Queen 16 Days, Worker 21 Days, Drone 24 Days...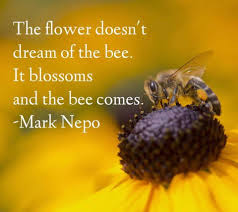 No
Meeting, Conference Calls for now...
Where: Olive Free Library, West Shokan
When: 3rd

Monday

of the Month -

6:30PM




Hudson Valley Hives is a beekeeping group that meets at the Olive Free Library on a monthly basis and discuss all things beekeeping. The meeting is driven by members questions and sharing experiences with the goal of spreading timely knowledge among fellow beekeepers. It is very informal and we welcome anyone interested to participate. If you are just thinking about getting started in beekeeping, a new beekeeper, or a seasoned beekeeper, you will benefit from the group discussions. There is no membership fee. The Olive Free Library graciously provides a meeting place for our group and we encourage you to make a donation to the library if you find the BeeGroup helpful.


Have family or friends that might be interested in beekeeping? Forward this email so they can Subscribe to our Mail List.