I hope this finds you well! :-)


Bee a force of light and good in the world. Peace.


Deep into it, going crazy at home, but we still have our bees! It's May, the bees are happening, they wait for no man, woman or virus infliction on mankind. They Bee.


NO IN PERSON meeting but there is a Conference Call on Monday, May 18th, 6.30 pm, Call Info below. Rob and Tom will be on (Trying to get them both on is like herding cats!). :-) How are your hives doing? Anybody seeing queen cups? Swarming getting ready to kick off if not already depending on where you are. Hear you there!


You can either dial in via phone or join online, no account needed. Am not sure if there will be slides (Rob/Tom?), but if you join online you will be able to see those slides. But not promising slides. lol
Online Meeting ID: bee improvement
Queen 16 Days, Worker 21 Days, Drone 24 Days...
As always, something to listen to whilst you read on... Opens a new window. Baroque music. Good for calm, brain, mental work, good for overall being. :-) Play it for the bees...
Courses still up in the air. Contact Tom if you are interested. It's a good thing to expand your knowledge. The lock down will end soon, so we can get back to it at some point.


Please click on the linked headlines for more info.


Locally bred and locally acclimatized. No Florida package sh#$ here!


A new beekeeping blog from Tom Sotiridy.


Beltsville Lab: If your bees die, God Forbid!, please send a sample to the Beltsville Lab in Maryland. The analysis is free and they will email you the results. They check for Nosema and Mites. I sent a sample down a month ago and my hive was loaded with mites -- in December! Please share results with Rob,Tom and the BeeGroup so we can help keep tabs on what is happening in the 'hood. Thanks! CLICK HERE for details on how to submit a sample.


If you have any topics, ideas, selling bee equipment, or questions, feel free to contact us at BeeGroup@HVHiives.com.


Please whitelist beegroup@hvhives.com to ensure proper mail delivery from Hudson Valley Hives.


Big, Beautiful, and Confusing: Deciphering the True Hornets

Hornets are interesting for many reasons, not the least of which are their size and sting. One of the biggest of the 22 species of true hornets in the genus Vespa—the Asian giant hornet (Vespa mandarinia), frequently referred to in the news of late as the "murder hornet"—has a body that is nearly 2 inches long (5 centimeters), a wingspan of 3 inches (7.5 cm), and a stinger that is capable of injecting a large dose of venom.


Bee microbiomes go viral
Perhaps now more than ever (1), it is abundantly clear that viruses can rapidly and dramatically alter host populations, both by direct mortality and by changing the way hosts interact with each other. Like macroscopic organisms, bacteria also contend with their own viruses. CLICK HERE to read more...
MICROALGAE FOOD FOR HONEY BEES
A microscopic algae ("microalgae") could provide a complete and sustainably sourced supplemental diet to boost the robustness of managed honey bees, according to research just published by Agricultural Research Service scientists in the journal Apidologie.. CLICK HERE to read on...
Finally, Some Good News for Bees
Bees rarely make it into the news cycle if they are not being menaced by almond milk, murder hornets, the actor Gerard Butler, or something like that. So it's nice, for a change, to come across this heartwarming story of bees being gently sucked up into a bee vacuum and subsequently released, in a high-stakes rescue mission from a CNN employee's ceiling.
Dodge Challenger Hellcat "Raptor" Is Not Your Average Performance Truck
In case you need a new truck to get to the Bee Yard... ;-). CLICK HERE to read on...
Resources:
For Honeybee information, videos, podcasts and workshops please visit the links below. Workshops are being updated as we speak!
Dave Cushman Beekeeping Website maintained by Roger Patterson.
NOSEMA: Treatment Procedure. Don't forget to treat for Nosema! Click Here for procedure.


HONEYBEE LIFE CYCLE - Very Important to know. This is the building block of understanding your hives.
Queen 16 Days, Worker 21 Days, Drone 24 Days...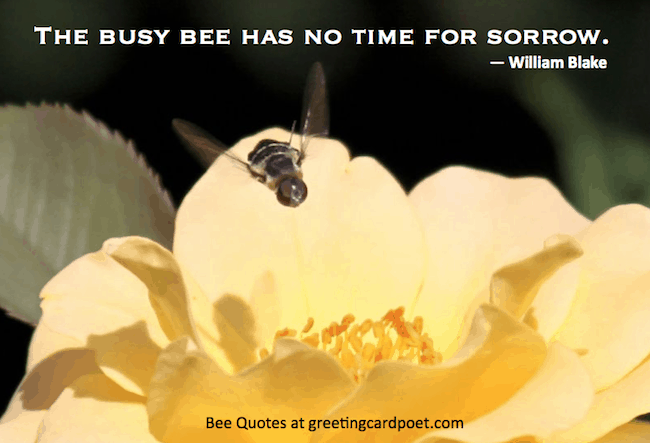 No
Meeting, Conference Calls for now...
Where: Olive Free Library, West Shokan
When: 3rd

Monday

of the Month -

6:30PM




Hudson Valley Hives is a beekeeping group that meets at the Olive Free Library on a monthly basis and discuss all things beekeeping. The meeting is driven by members questions and sharing experiences with the goal of spreading timely knowledge among fellow beekeepers. It is very informal and we welcome anyone interested to participate. If you are just thinking about getting started in beekeeping, a new beekeeper, or a seasoned beekeeper, you will benefit from the group discussions. There is no membership fee. The Olive Free Library graciously provides a meeting place for our group and we encourage you to make a donation to the library if you find the BeeGroup helpful.


Have family or friends that might be interested in beekeeping? Forward this email so they can Subscribe to our Mail List.