Edit this to insert text.
Greetings Hello,
We are meeting, in person! Tuesday October 18th, 5:30 pm.
Note this is Tuesday, not Monday.
Where: Britta and Bill's House. 14 Private Lane, Olivebridge NY 12461. :-)
Bring your honey! A small jar. Let your fellow beekeepers be the judge of who'd is best. Yum... Feel free to bring a snack or dessert of something to share. This is the last meeting of the year. Hope your bees are ready for winter!!!


See our growing library of links at end of newsletter.


Queen 16 Days, Worker 21 Days, Drone 24 Days...Capped at 9th Day...
Pls check the Resources section below...
If you have any topics, ideas, selling bee equipment, or questions, feel free to contact us at BeeGroup@HVHiives.com.


Photos of the Month...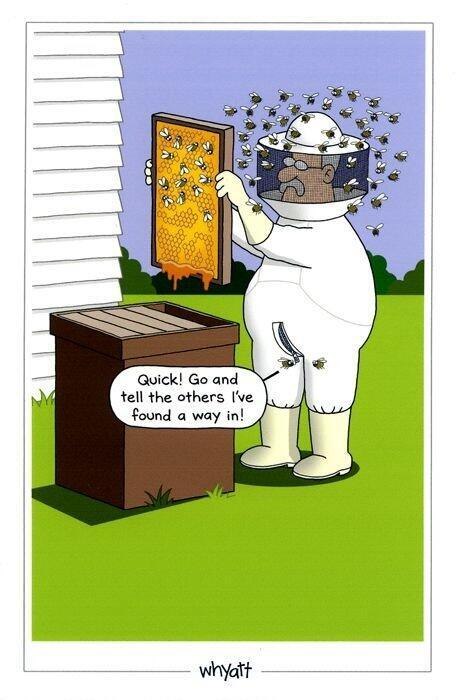 Bees in the News...
How Cannabis Could Save The US Honeybee Population
Humans aren't the only species that could benefit from marijuana ingestion. Studies have shown that animals can also gain positive effects from the marijuana plant, including bugs such as bees. As the honeybee population declines, scientists have found that chemicals in cannabis can increase a bee's life span. Click Here to read more.


Why bees love weed — and why it might even be good for them
New research shows the cannabis extract CBD can improve the health of honeybees, which is good news for farmers
CLICK HERE

for more.
Africanized honeybees pose a threat to Hawaii agriculture
In 2011, alert harbor workers in Honolulu noticed bees inside a container of medical supplies shipped from Long Beach, Calif. They closed the container and notified the Hawaii Department of Agriculture. The container was fumigated and the DOA sent the bees in for genetic testing. They were Africanized honeybees.


A once-obscure type of beekeeping could help save colonies
"It used to be a beekeeper would expect to lose 10 to 20 percent of colonies in a year, mostly over the winter," he says. "And now the colony mortality can be 80 percent."
How to Spray Apple Trees Without Hurting Honeybees
Apple trees and other crops and ornamentals rely on bees and other insects for pollination; honeybees are also prized for the honey they produce. Where pests are threatening apple tree health, vigor, fruit yield and quality, chemical treatment may be warranted. Observing certain practices when spraying apples and other fruit trees, timing the spraying and using only non-persistent pesticides will help to preserve the bee population while also addressing pests on the apple tree.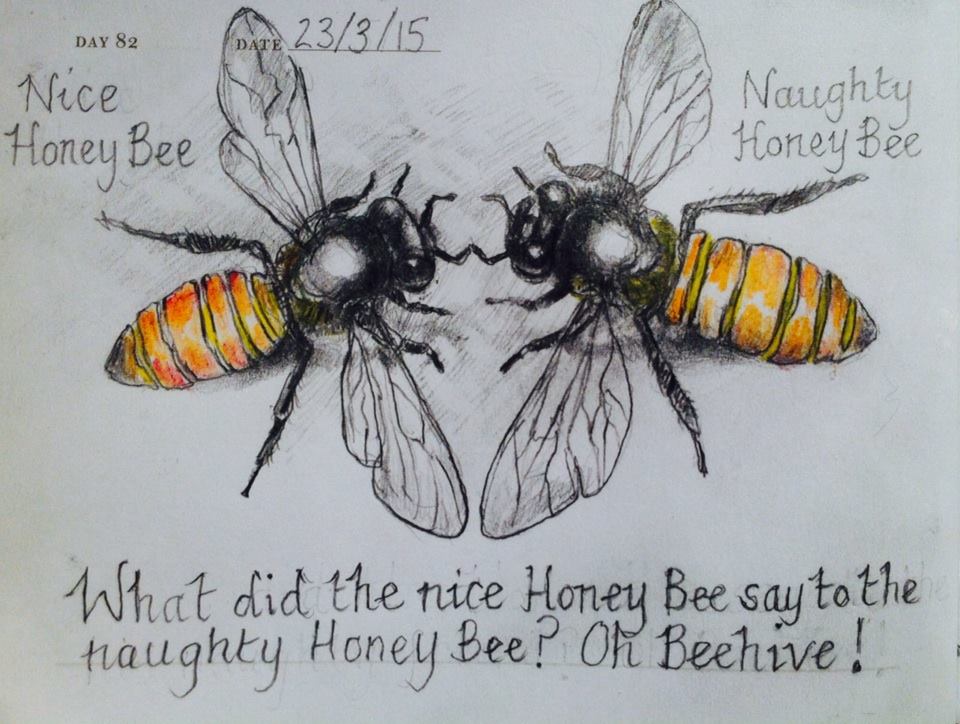 Resources:
A SAD DAY IN THE BEE YARD...
Beltsville Lab: If your bees die, God Forbid!, please send a sample to the Beltsville Lab in Maryland. The analysis is free and they will email you the results. They check for Nosema and Mites. I sent a sample down a month ago and my hive was loaded with mites -- in December! Please share results with Rob,Tom and the BeeGroup so we can help keep tabs on what is happening in the 'hood. Thanks! CLICK HERE for details on how to submit a sample.


Talks about nutrition for your bees. This will impact how your bees can fight off disease and ultimately survive.
For Honeybee information, videos, podcasts and workshops please visit the links below. Workshops are being updated as we speak!
Dave Cushman Beekeeping Website maintained by Roger Patterson.
NOSEMA: Treatment Procedure. Don't forget to treat for Nosema! Click Here for procedure.


HONEYBEE LIFE CYCLE - Very Important to know. This is the building block of understanding your hives.
Queen 16 Days, Worker 21 Days, Drone 24 Days...
These are a Few Videos that You May Find of Interest (I particularly like the Skep video!
NY Bee Wellness - Diagnostics (Repeated Again from the Last Two Months)