Edit this to insert text.
Greetings Hello,
And now for something the same but kinda different!!!


We are meeting, in person, in a Bee Yard! Tuesday July 19th, 5:30 pm.
Note this is Tuesday, not Monday.
Where: Gina's House. 514 Krumville Road Olivebridge 12461.
Bring your jacket, Veil, gloves, etc. The bees can get cranky in the evening. ;-) Brings some water, July is hot! Rub your bee suit and jacket with honey, you won't bee disappointed...
HEY! And BTW, as it turns out, amazingly so, it's Rob's Birthday on the 19th, so everybody wish him a wonderful and Happy Birthday! Bring presents, songs, well wishes. ;-)
Honey Bee music, relaxing to listen to. Opens a new window. You won't Bee disappointed. Listen while you read...maybe not honeybee...
Rob has a booth at Olive Day again. Last year's was a whole lot of fun and BeeGroupers manned the booth throughout the day. Well worth the time. A great event!
September 10th, Sat 9am‑6pm
Davis Park, 45 Watson Hollow Road, West Shokan, NY 12494


See our growing library of links at end of newsletter.


Please grow our list, forward this newsletter to a friend. Thanks!


Queen 16 Days, Worker 21 Days, Drone 24 Days...Capped at 9th Day...
Pls check the Resources section below...
If you have any topics, ideas, selling bee equipment, or questions, feel free to contact us at BeeGroup@HVHiives.com.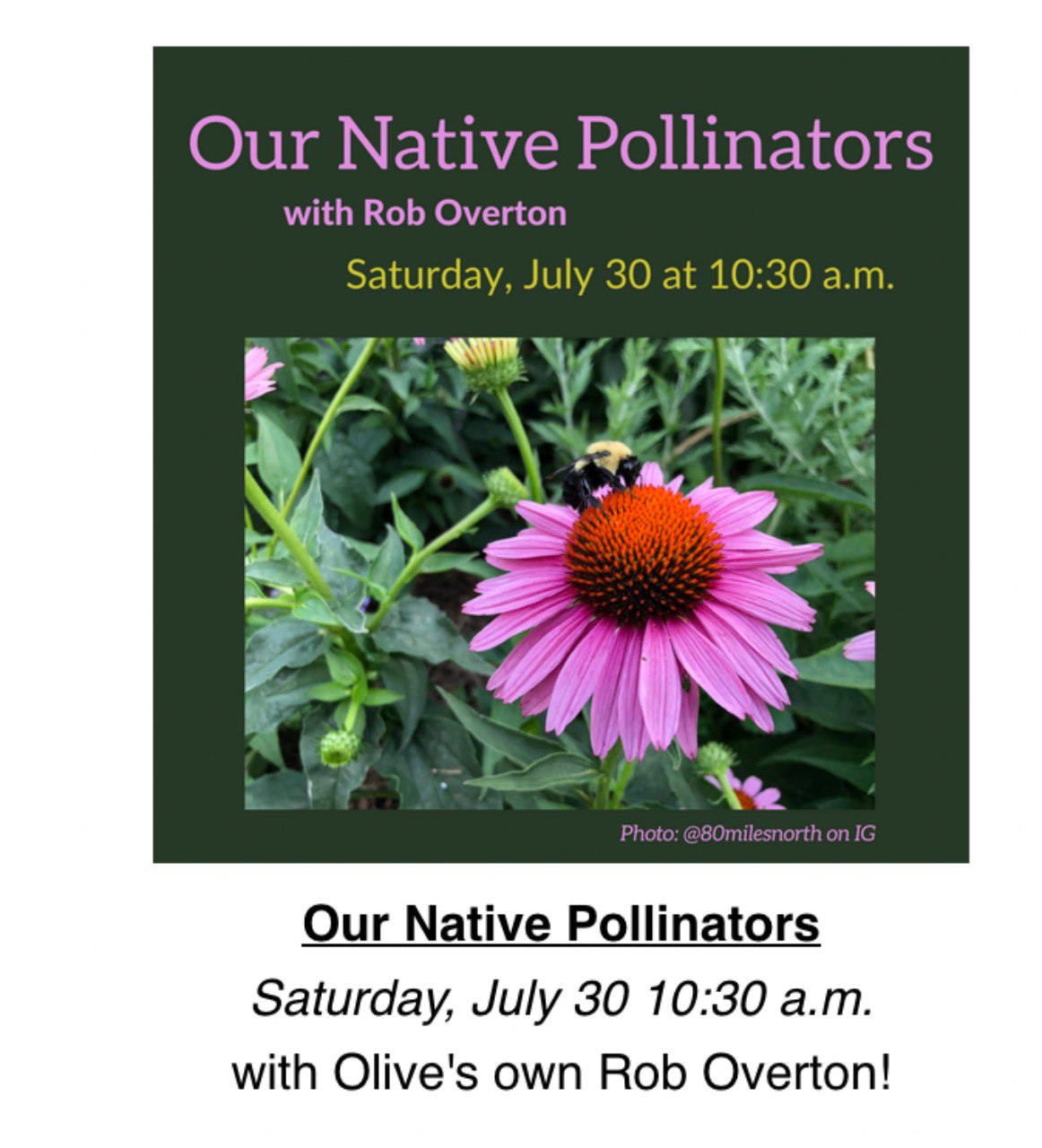 At the Olive Free Library.
Photos of the Month...
AT WORK IN THE BEE YARD ... Please send us your photos.... :-)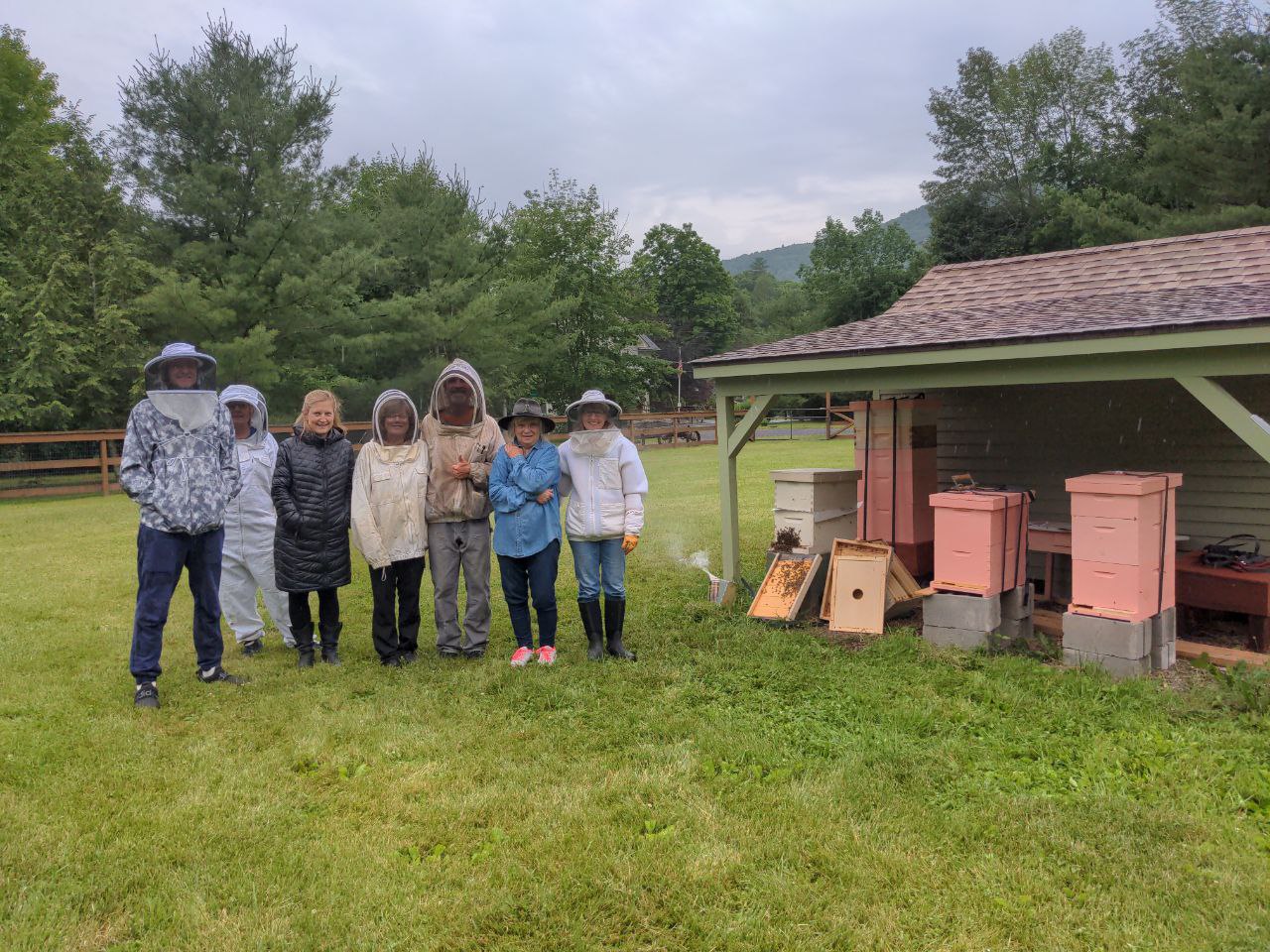 Above: BeeGroup in Action at Last Month's Meeting...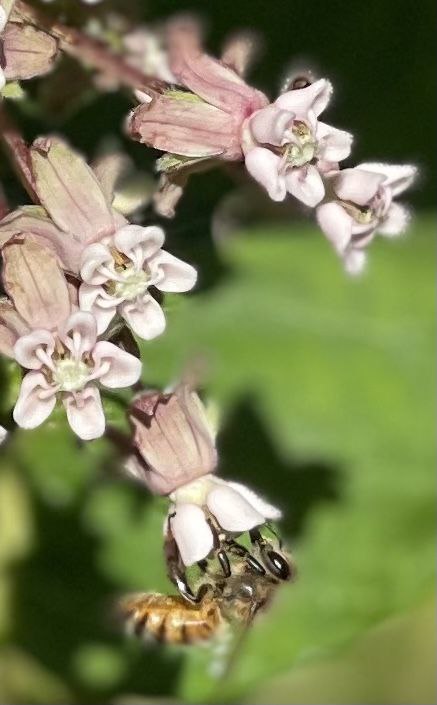 Above photo from Sharon Fletcher. Thanks, Sharon!
Bees in the News...
Hurley gets objections to proposed bee, chicken rules
By WILLIAM J. KEMBLE | news@freemanonline.com |
PUBLISHED: June 30, 2022 at 3:14 p.m. | UPDATED: June 30, 2022 at 6:16 p.m.


HURLEY, N.Y. – Town Board members have created a buzz with a proposed local law that would limit beekeeping and chicken housing to two residential districts.
Concerns about the draft regulations were raised Wednesday during a public hearing.
"I think the law … is overly restrictive," said resident Tracy Kellogg, who has three hives on her property.
"The idea of having to provide an independent water source other than the water that we provide our bees … is not only excessive but completely contrary to beekeeping," she said. "Although it's a great idea to allow bees in a residential area I don't understand how the town code currently disallows bees."
Supervisor Melinda McKnight said the request for a local law came from the code enforcement officer.
Under the draft regulations:
• Hives would need to be a minimum of 20 feet from property lines.
• Hives could not be in the front of a house and not visible from a public right of way.
• Bees would have to "fly over a six foot barriers" or be "placed at least eight feet above adjacent ground level."
• Hives that have evidence of disease would need to be treated to avoid spreading the infection.
• Any colony exhibiting "unusually defensive behavior or an excessive swarming tendency" would have to be "re-queened."
• Bee colonies would have to consist of moveable frames for inspections.
Resident Joy Pollard, whose husband is a beekeeper, also asked that the rules be less hazardous for property owners.
"Requiring bees to fly over a barrier seems overly restrictive," she said. "Elevated hives … (would make) it terrifying to think of my husband on a ladder."
Pollard added that the rules for housing chickens were also restrictive for people seeking to have locally sourced food.
Rules for keeping chickens would include limiting ownership to six hens on a minimum of 0.75 acres, having a 50-foot setback from property lines, having a location to store manure and plan for its removal.
Board members agreed to keep the public hearing open through their July 27 meeting.


Why have Australian honeybees been put into lockdown?
The varroa mite, a deadly honeybee parasite, has finally found its way into Australia. Varroa destructor affects every other major beekeeping area in the world, damaging honeybees and transmitting viruses across hives. Now, in a fight to contain the mite, the state of New South Wales has destroyed 1,533 infected hives and implemented a statewide standstill on bee movement.
'They deserve our reverence': Meet the bee-centric beekeepers
Managed honeybees die off in huge numbers each year. A movement of beekeepers hopes to buck the trend by learning from wild bees and Europe's traditional practices.


A host of threats are impacting Connecticut's insect population. And not just bees.
It's summer in Connecticut, when many residents' thoughts turn to backyard barbecues, the beach and the bugs that reliably accompany them.
But some residents have noticed their backyards have been oddly quiet since the weather warmed — less buzzing, fewer mosquitoes and fewer bees. Some social media users have commented that they're not seeing as many insects as in years past, which has fueled speculation that the population is decreasing in the state.


FERAL HONEYBEES KEY TO CONTROLLING DEADLY PARASITE
To stamp out the Varroa destructor parasite now attacking honeybees, we need to be targeting potentially infected feral honeybee populations.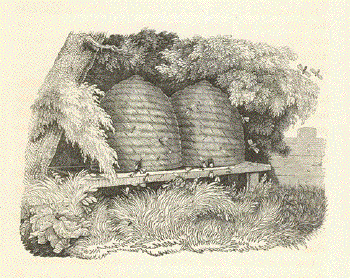 Resources:
A SAD DAY IN THE BEE YARD...
Beltsville Lab: If your bees die, God Forbid!, please send a sample to the Beltsville Lab in Maryland. The analysis is free and they will email you the results. They check for Nosema and Mites. I sent a sample down a month ago and my hive was loaded with mites -- in December! Please share results with Rob,Tom and the BeeGroup so we can help keep tabs on what is happening in the 'hood. Thanks! CLICK HERE for details on how to submit a sample.


Talks about nutrition for your bees. This will impact how your bees can fight off disease and ultimately survive.
For Honeybee information, videos, podcasts and workshops please visit the links below. Workshops are being updated as we speak!
Dave Cushman Beekeeping Website maintained by Roger Patterson.
NOSEMA: Treatment Procedure. Don't forget to treat for Nosema! Click Here for procedure.


HONEYBEE LIFE CYCLE - Very Important to know. This is the building block of understanding your hives.
Queen 16 Days, Worker 21 Days, Drone 24 Days...
These are a Few Videos that You May Find of Interest (I particularly like the Skep video!
NY Bee Wellness - Diagnostics (Repeated Again from the Last Two Months)