Edit this to insert text.
Greetings Hello,
Another rip roaring get together!!!


We are meeting, in person, in a Bee Yard! Tuesday August 16th, 5:30 pm.
Note this is Tuesday, not Monday.
Where: Joe and Linda's House. 50 Peak Farm Road Stone Ridge, NY 12484 .
Bring your jacket, Veil, gloves, etc. The bees can get cranky in the evening. ;-) Brings some water, electrolytes, August has been really hot! Rub your bee suit and jacket with honey, you won't bee disappointed... BRING A FRIEND!!!
HEY! And BTW, I didn't realize, it's Rob's Birthday on the 16th, what a coincidence, which makes him a LEO! Wow! Here's a blurb about Leos: "This fixed sign is known for its ambition and determination, but above all, Leos are celebrated for their remarkable bravery. In tarot, Leo is represented by the "strength" card, which depicts the divine expression of physical, mental, and emotional fortitude. Fearless optimists who refuse to accept failure, Leos will find their deep wells of courage grow as they mature." Fits Rob well. ;-) Please wish Rob a wonderful and Happy Birthday! Bring presents, songs, well wishes. ;-)
A Queen "piping".... Opens a new window. You won't Bee disappointed. Listen while you read...
Rob has a booth at Olive Day again. Last year's was a whole lot of fun and BeeGroupers manned the booth throughout the day. Well worth the time. A great event!


CONTACT ROB AND LET HIM KNOW YOU ARE PLANNING ON COMING!


September 10th, Sat 9am‑6pm
Davis Park, 45 Watson Hollow Road, West Shokan, NY 12494


See our growing library of links at end of newsletter.


Please grow our list, forward this newsletter to a friend. Thanks!


Queen 16 Days, Worker 21 Days, Drone 24 Days...Capped at 9th Day...
Pls check the Resources section below...
If you have any topics, ideas, selling bee equipment, or questions, feel free to contact us at BeeGroup@HVHiives.com.


Photos of the Month...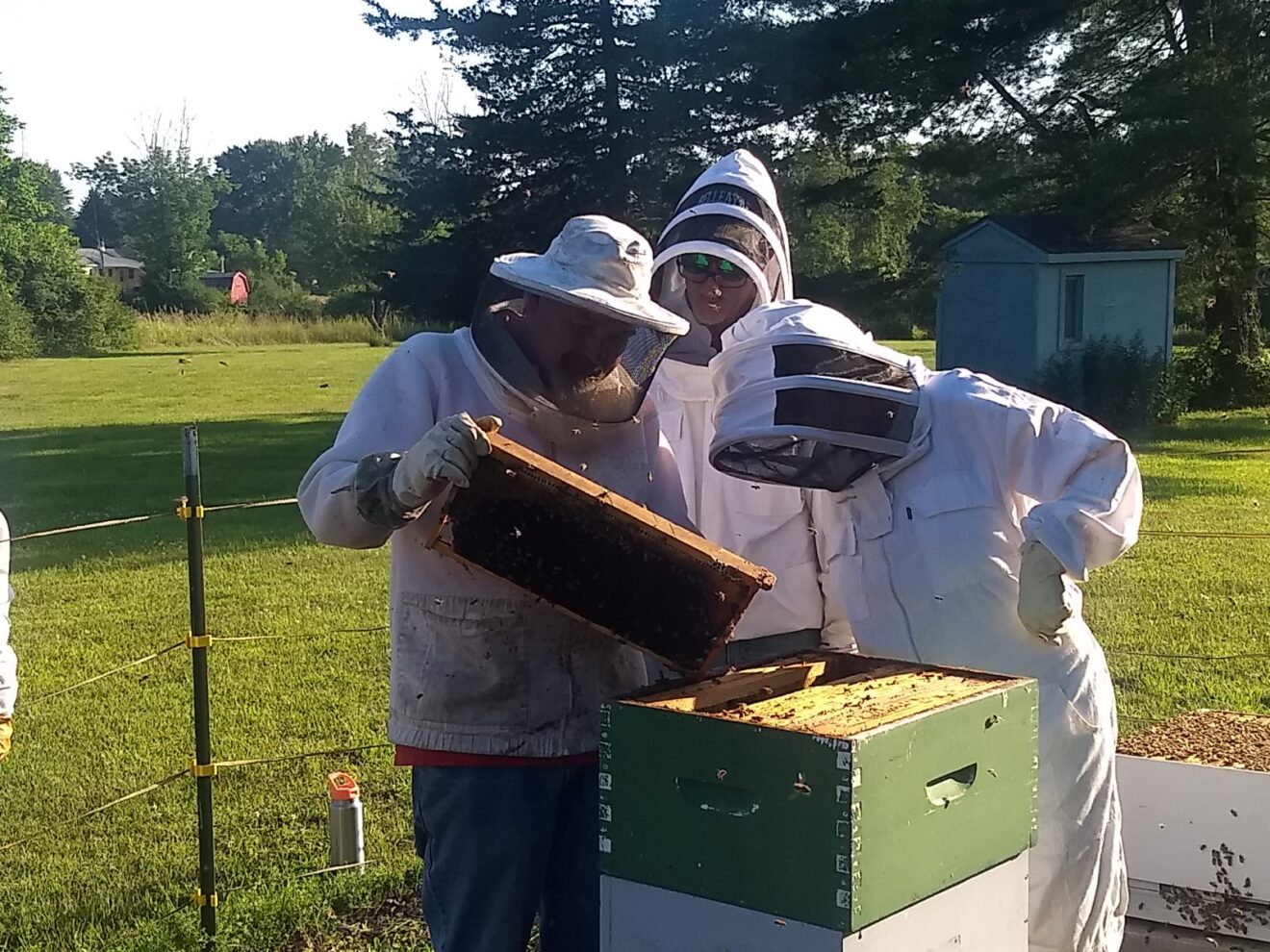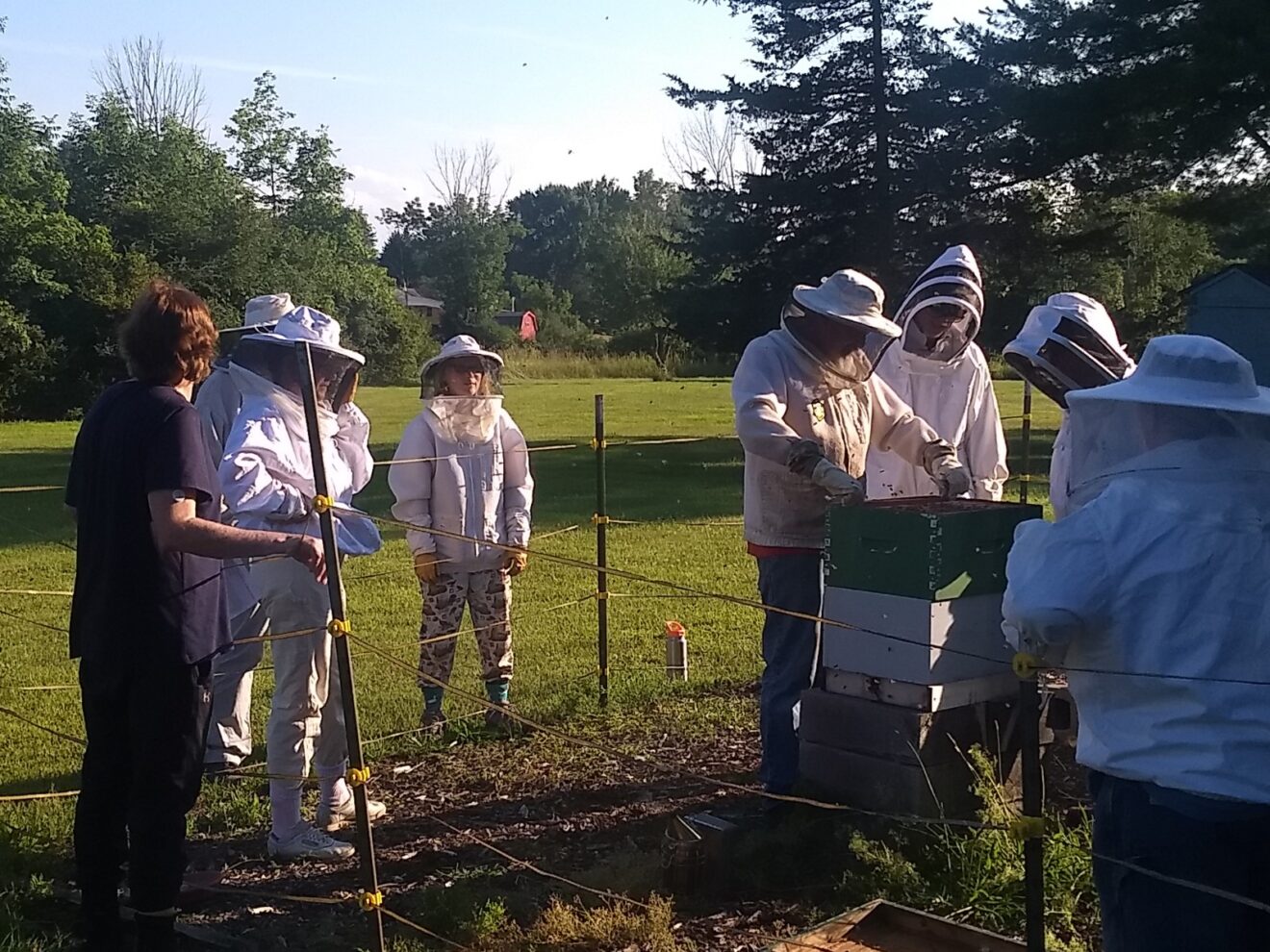 AT WORK IN THE BEE YARD ... Please send us your photos.... :-)
Above: BeeGroup in Action at Last Month's Meeting...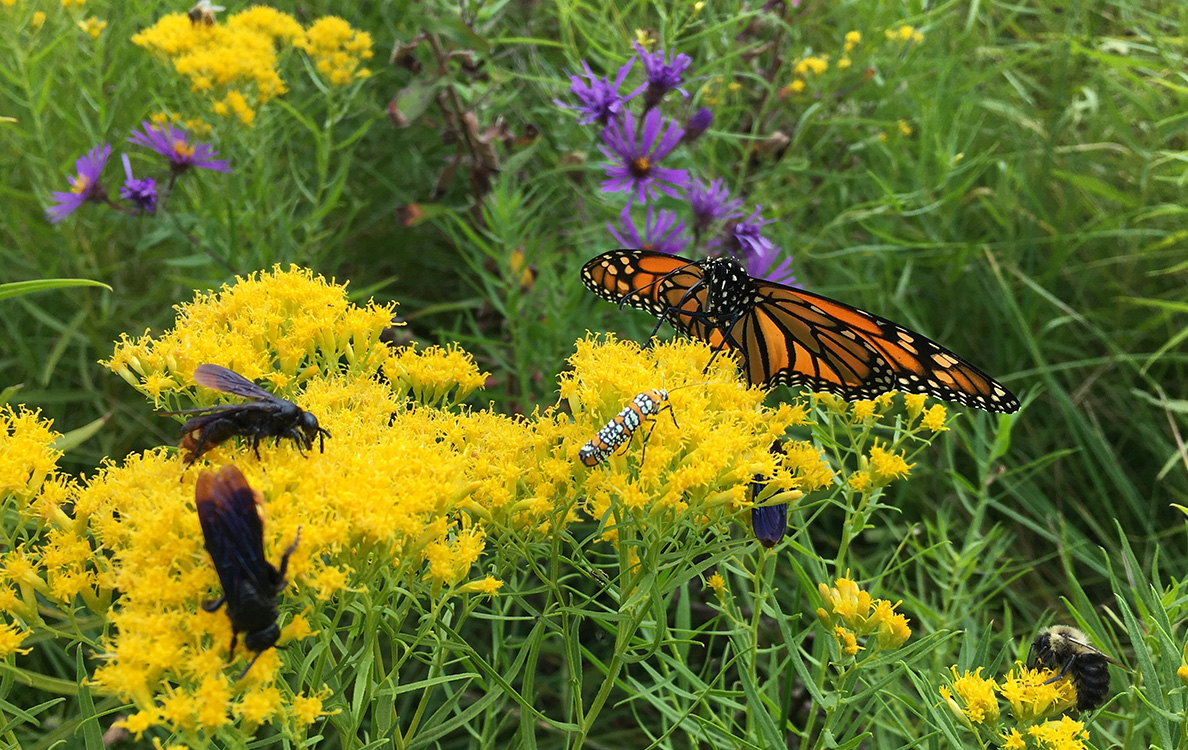 Bees in the News...
Bees have a secret survival weapon that might surprise you
The humble honeybee can control temperature in astounding ways — from keeping the hive cool during heat waves to cooking their enemies alive. Click Here to read more.


Day Zero: Taps about to run dry in South African city --COULD BE CALIFORNIA SOON!!!
Four years ago, Cape Town was facing the threat of Day Zero — the day when the water was expected to run out. That never came to pass because people saved water and the rains came. Now, another city has the same problem.
Want to 'save the bees'? Skip the honeybee hives and grow native plants
Ecologist Sheila Colla has developed an impressive skill. Picture a Where's Waldo puzzle book, but instead of combing the crowd for someone wearing a striped shirt, she homes in on pollinators.


Forage Plants for
Honey Bee Nutrition
" I T ' S M O R E A N D M O R E A C C E P T E D
T H A T P O O R N U T R I T I O N I S A N
I M P O R T A N T P L A Y E R I N T H E D E C L I N E
O F B E E S . "


Pollinators in New York City Parks: Bees, Butterflies, and Beyond
Pollinators are an essential part of New York City's ecosystem. They play an important role in growing our beautiful gardens, food, and our city's plant biodiversity as they transfer pollen from flower to flower. Explore their lives in our parks and the plants that they love, and how we're helping native and visiting pollinators thrive while they care for our city.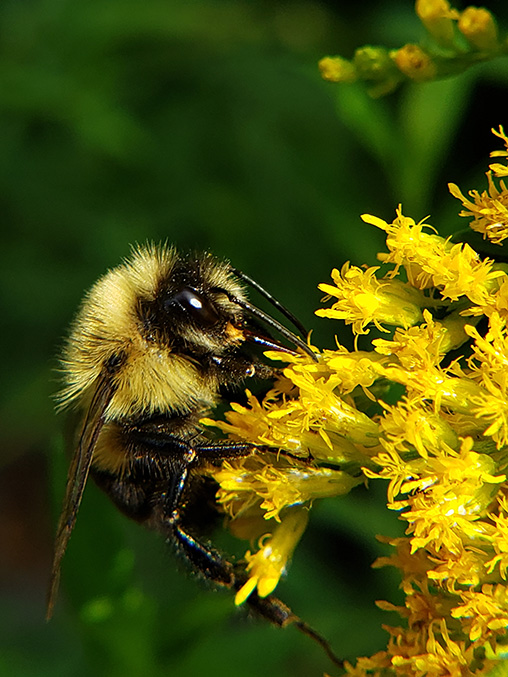 Resources:
A SAD DAY IN THE BEE YARD...
Beltsville Lab: If your bees die, God Forbid!, please send a sample to the Beltsville Lab in Maryland. The analysis is free and they will email you the results. They check for Nosema and Mites. I sent a sample down a month ago and my hive was loaded with mites -- in December! Please share results with Rob,Tom and the BeeGroup so we can help keep tabs on what is happening in the 'hood. Thanks! CLICK HERE for details on how to submit a sample.


Talks about nutrition for your bees. This will impact how your bees can fight off disease and ultimately survive.
For Honeybee information, videos, podcasts and workshops please visit the links below. Workshops are being updated as we speak!
Dave Cushman Beekeeping Website maintained by Roger Patterson.
NOSEMA: Treatment Procedure. Don't forget to treat for Nosema! Click Here for procedure.


HONEYBEE LIFE CYCLE - Very Important to know. This is the building block of understanding your hives.
Queen 16 Days, Worker 21 Days, Drone 24 Days...
These are a Few Videos that You May Find of Interest (I particularly like the Skep video!
NY Bee Wellness - Diagnostics (Repeated Again from the Last Two Months)