Edit this to insert text.
Greetings Hello,
Swarm Season! Swarm on over to the BeeGroup Meeting...
We are meeting, in person at the Britta and Bill's house and we will peek into their hives. They've recently caught two swarms, so that should be interesting to look at--is the queen laying? Are they drawing comb? Tuesday May 16th, 5:45 pm.
Where: Britta and Bill's. 14 Private Lane, Olivebridge, NY 12461. When you come up the private lane, first house on right. Pull in/stack in the driveway or on side of road. Please do not drive past the power pole/generator--neighbors get upset, they are cranky. ;-)
If you see something that we should have at our fingertips, please forward and I'll add it to the References section for future ease of access.


Queen 16 Days, Worker 21 Days, Drone 24 Days...Capped at 9th Day...
Pls check the Resources section below...
If you have any topics, ideas, selling bee equipment, or questions, feel free to contact us at BeeGroup@HVHiives.com.


Photos VIDEO of the Month...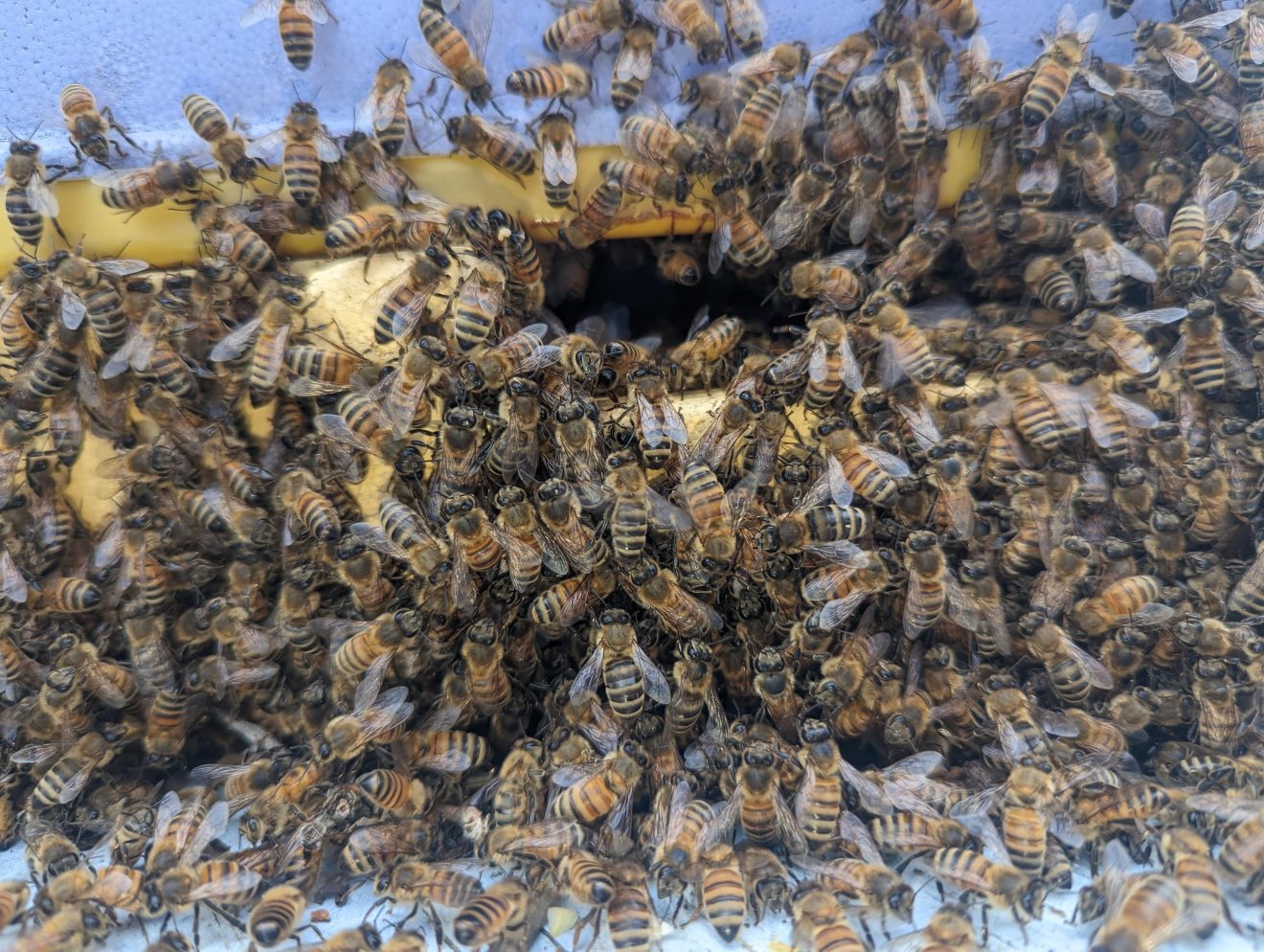 -- OK, I got lazy and had this in the last newsletter. But it IS mesmerizing... ;-)
Bees in the News...
Bee swarming season is here: What to know
According to the Tennessee Department of Agriculture, swarming is induced as bees increase their population size and require more space; plus, changing weather conditions from cool/rainy to warm/sunny seem to stimulate bees' natural urge to swarm.
A Swarm of Bees Delayed a Flight for Three Hours
A swarm of bees attached to the wing of a commercial plane in Houston on Wednesday, delaying its departure to Atlanta by about three hours. But despite the temporary hold-up, airline officials didn't bee-smirch the insects or bee-moan the incident, which went viral on social media. They even managed to have a bit of fun with all the attention it garnered.
Constructive Beekeeping by Ed Clark
So, we've heard this mentioned at the BeeGroup meeting a number of times. Here it is free from Archives.org. Some wisdom from 1918, has anything changed?
Leave the bees be during bee swarming season
While spring is in the air, so are honeybee swarms in East Tennessee amid the pollinators' reproductive season. People have been sharing on social media in beekeeping groups the emergence of swarming clusters of bees in the area.


Oxfordshire beekeeper shares what to do if you see a bee swarm
An Oxfordshire beekeeper has shared what to do if you see a bee swarm, after noticing bees were being killed needlessly.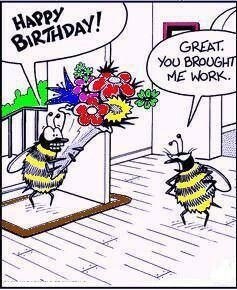 Resources:
SABA (Southern Adirondack Beekeepers)
Lots of great information from this Club's website, many articles, and many lectures and seminars by various people in the worlds of beekeeping. Lot's of knowledge to be had here and worth your while.


A SAD DAY IN THE BEE YARD...
Beltsville Lab: If your bees die, God Forbid!, please send a sample to the Beltsville Lab in Maryland. The analysis is free and they will email you the results. They check for Nosema and Mites. I sent a sample down a month ago and my hive was loaded with mites -- in December! Please share results with Rob,Tom and the BeeGroup so we can help keep tabs on what is happening in the 'hood. Thanks! CLICK HERE for details on how to submit a sample.


Talks about nutrition for your bees. This will impact how your bees can fight off disease and ultimately survive.
For Honeybee information, videos, podcasts and workshops please visit the links below. Workshops are being updated as we speak!
Dave Cushman Beekeeping Website maintained by Roger Patterson.
NOSEMA: Treatment Procedure. Don't forget to treat for Nosema! Click Here for procedure.


HONEYBEE LIFE CYCLE - Very Important to know. This is the building block of understanding your hives.
Queen 16 Days, Worker 21 Days, Drone 24 Days...
These are a Few Videos that You May Find of Interest (I particularly like the Skep video!
NY Bee Wellness - Diagnostics (Repeated Again from the Last Two Months)