Edit this to insert text.
Greetings Hello,
We are meeting, in person at the Olive Free Library! Tuesday February 21st, 5:45 pm. (The Library closes at 7).
Time to kick off the year. It's been warm this week and the bees are flying. You should have an idea of how your hives are doing. Is it time to feed? Feed what? Come to the BeeGroup and let's ask some questions. ;-) Bzzzzz


See our growing library of links at end of newsletter.


Queen 16 Days, Worker 21 Days, Drone 24 Days...Capped at 9th Day...
Pls check the Resources section below...
If you have any topics, ideas, selling bee equipment, or questions, feel free to contact us at BeeGroup@HVHiives.com.


Photos of the Month...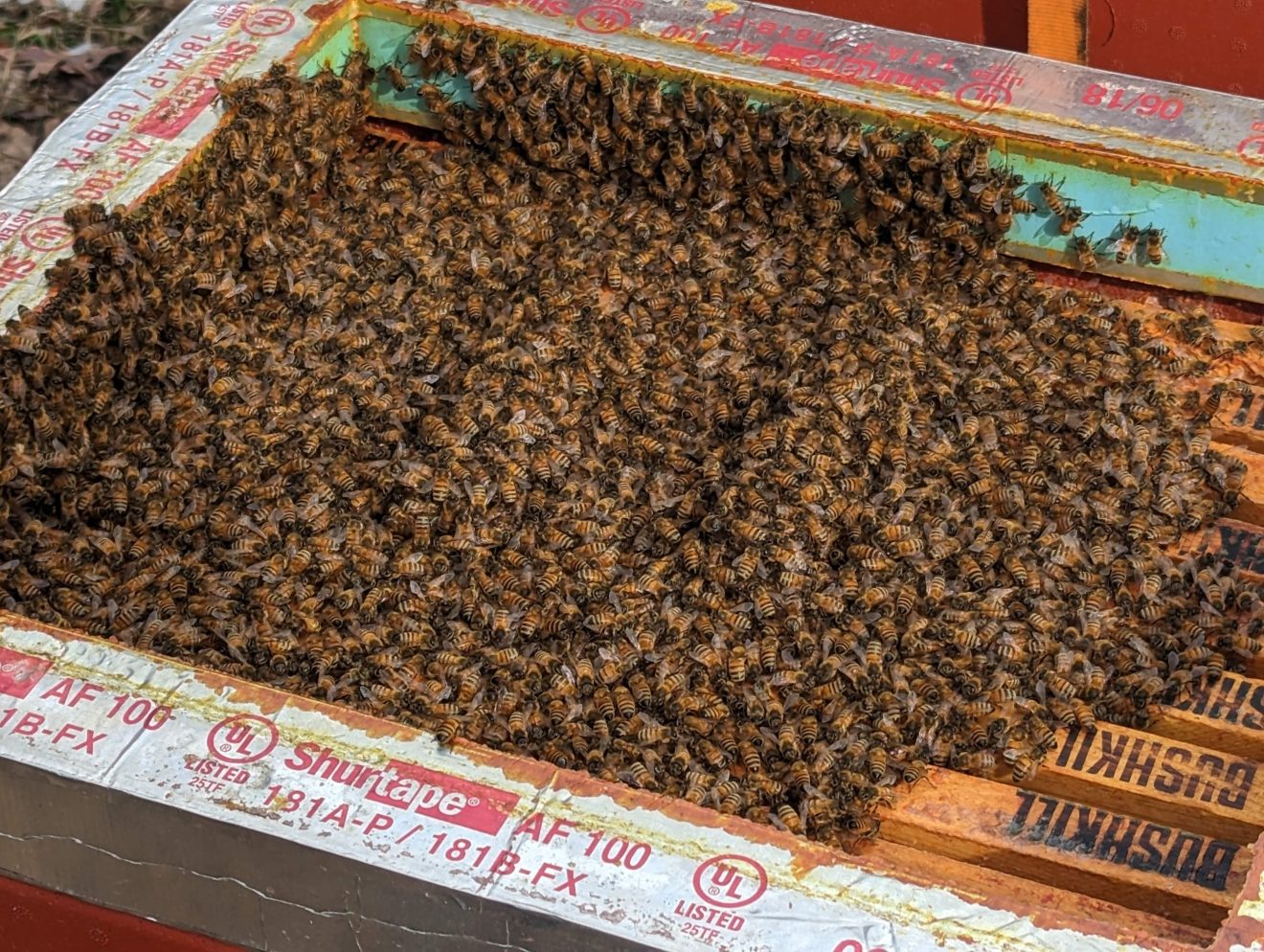 A Warm Day in February...
Bees in the News...
DNA research finds low genetic diversity among US honeybees
What they found is alarming: the U.S. honeybee population has low genetic diversity, and this could have a negative impact on future crop pollination and beekeeping sustainability in the country. Click Here to read more.


Rise in urban beekeeping may be crowding out native bee species
In Montreal, Canada, the diversity of wild bee species has fallen in areas where honeybee colonies have proliferated
CLICK HERE
for more.
New York agency could do more to protect honeybees
Honeybees are responsible for a large number of crops' pollination. But diseases, parasites and pesticides could threaten that.
All abuzz: Honeybees to take the sting out of human-elephant conflict in MP
The Madhya Pradesh forest department is banking on the power of bees to prevent incidents of human-elephant conflict (HEC) in the jungles of the eastern districts of the state.


How do you vaccinate a honeybee? 6 questions answered about a new tool for protecting pollinators
Honeybees, which pollinate one-third of the crops Americans eat, face many threats, including infectious diseases. On Jan. 4, 2023, a Georgia biotechnology company called Dalan Animal Health announced that it had received a conditional license from the U.S. Department of Agriculture for a vaccine designed to protect honeybees against American foulbrood, a highly destructive infection.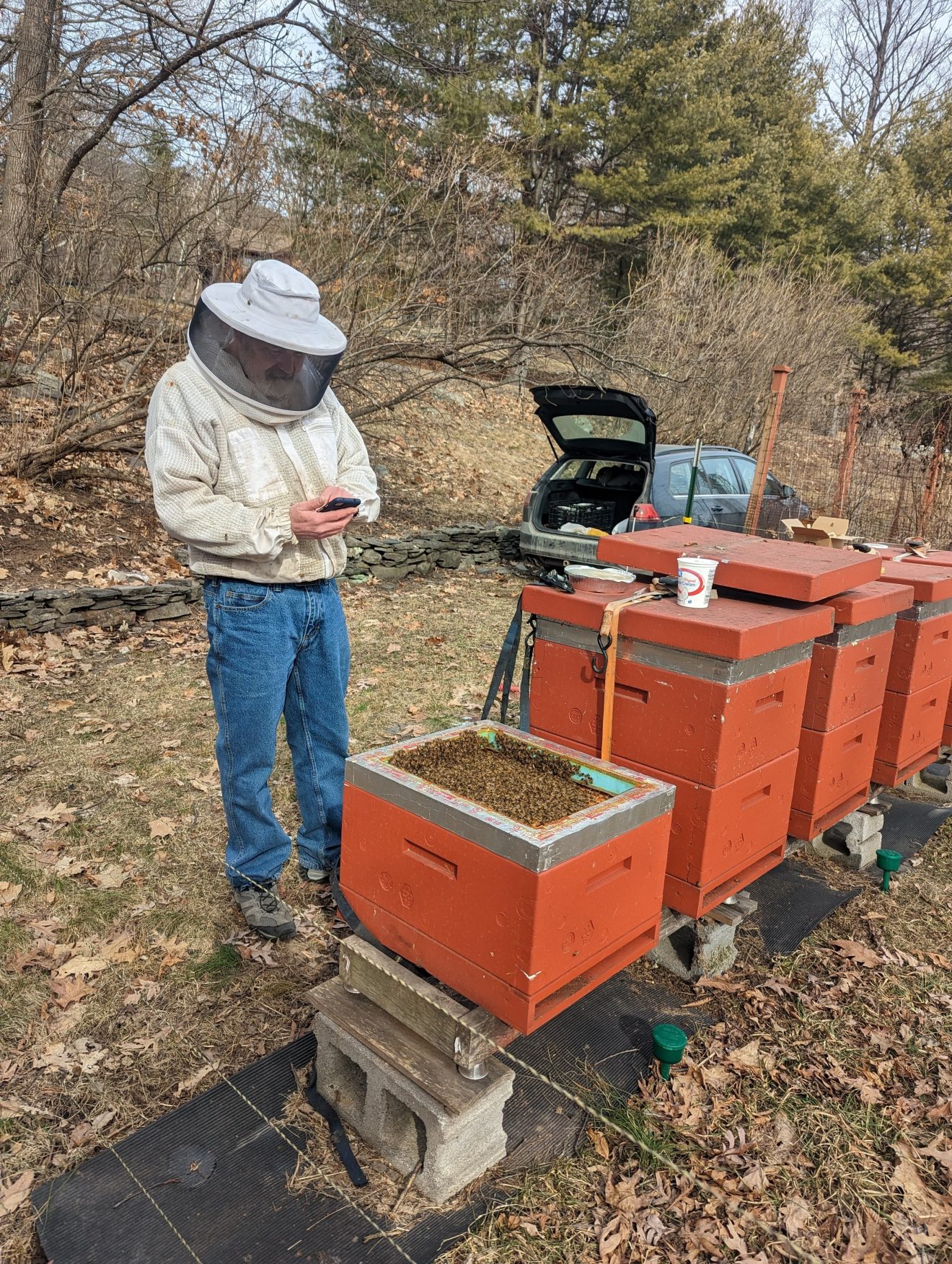 Resources:
A SAD DAY IN THE BEE YARD...
Beltsville Lab: If your bees die, God Forbid!, please send a sample to the Beltsville Lab in Maryland. The analysis is free and they will email you the results. They check for Nosema and Mites. I sent a sample down a month ago and my hive was loaded with mites -- in December! Please share results with Rob,Tom and the BeeGroup so we can help keep tabs on what is happening in the 'hood. Thanks! CLICK HERE for details on how to submit a sample.


Talks about nutrition for your bees. This will impact how your bees can fight off disease and ultimately survive.
For Honeybee information, videos, podcasts and workshops please visit the links below. Workshops are being updated as we speak!
Dave Cushman Beekeeping Website maintained by Roger Patterson.
NOSEMA: Treatment Procedure. Don't forget to treat for Nosema! Click Here for procedure.


HONEYBEE LIFE CYCLE - Very Important to know. This is the building block of understanding your hives.
Queen 16 Days, Worker 21 Days, Drone 24 Days...
These are a Few Videos that You May Find of Interest (I particularly like the Skep video!
NY Bee Wellness - Diagnostics (Repeated Again from the Last Two Months)