Edit this to insert text.
Greetings Hello,
Only "so" many meetings left in the season so come on down to the Bee Group Meeting...Time to get ready for winter--what are YOU doing to get ready for winter?
When: Tuesday September 19th, 5:30 pm.
Where: Raecine's House. 1915 County Road 3, Olivebridge, NY.
DON'T FORGET TO CHECK THE LINKS IN THE REFERENCE SECTION! (Glen... lol)
Moving Sale - Saturday, September 16th, 9-4pm, 14 Private Lane, Olivebridge, NY 12461.
Tools, books, house knick-knacks, furniture, come on by and find something you know you need, or maybe it's something you don't need but you know you want! ;-)


There was something I was thinking about and now I can't remember. Hmmm... (scratching chin...)


If you see something that we should have at our fingertips, please forward and I'll add it to the References section for future ease of access.


Queen 16 Days, Worker 21 Days, Drone 24 Days...Capped at 9th Day...
Pls check the Resources section below...
If you have any topics, ideas, selling bee equipment, or questions, feel free to contact us at BeeGroup@HVHiives.com.


Photos of the Month...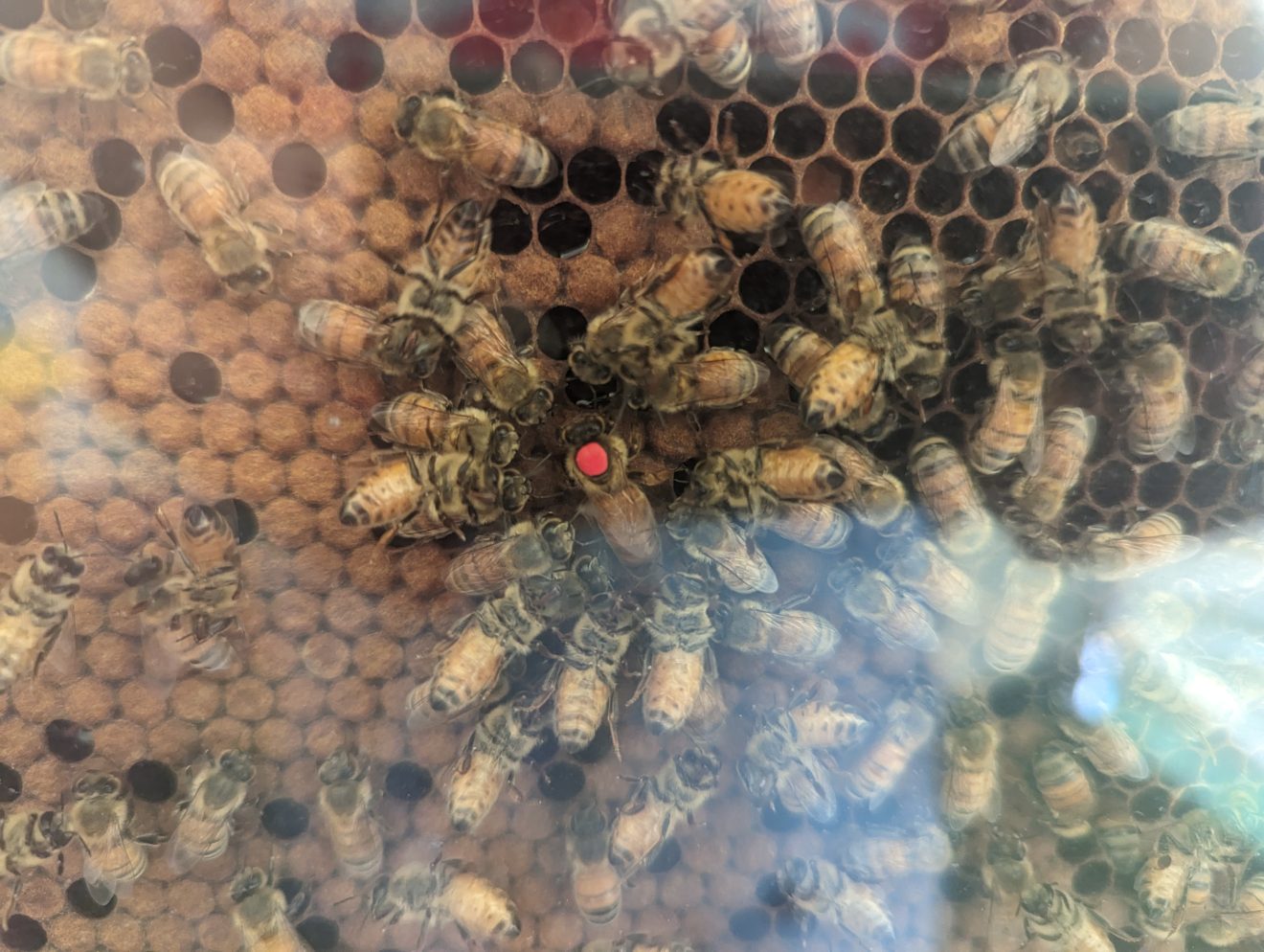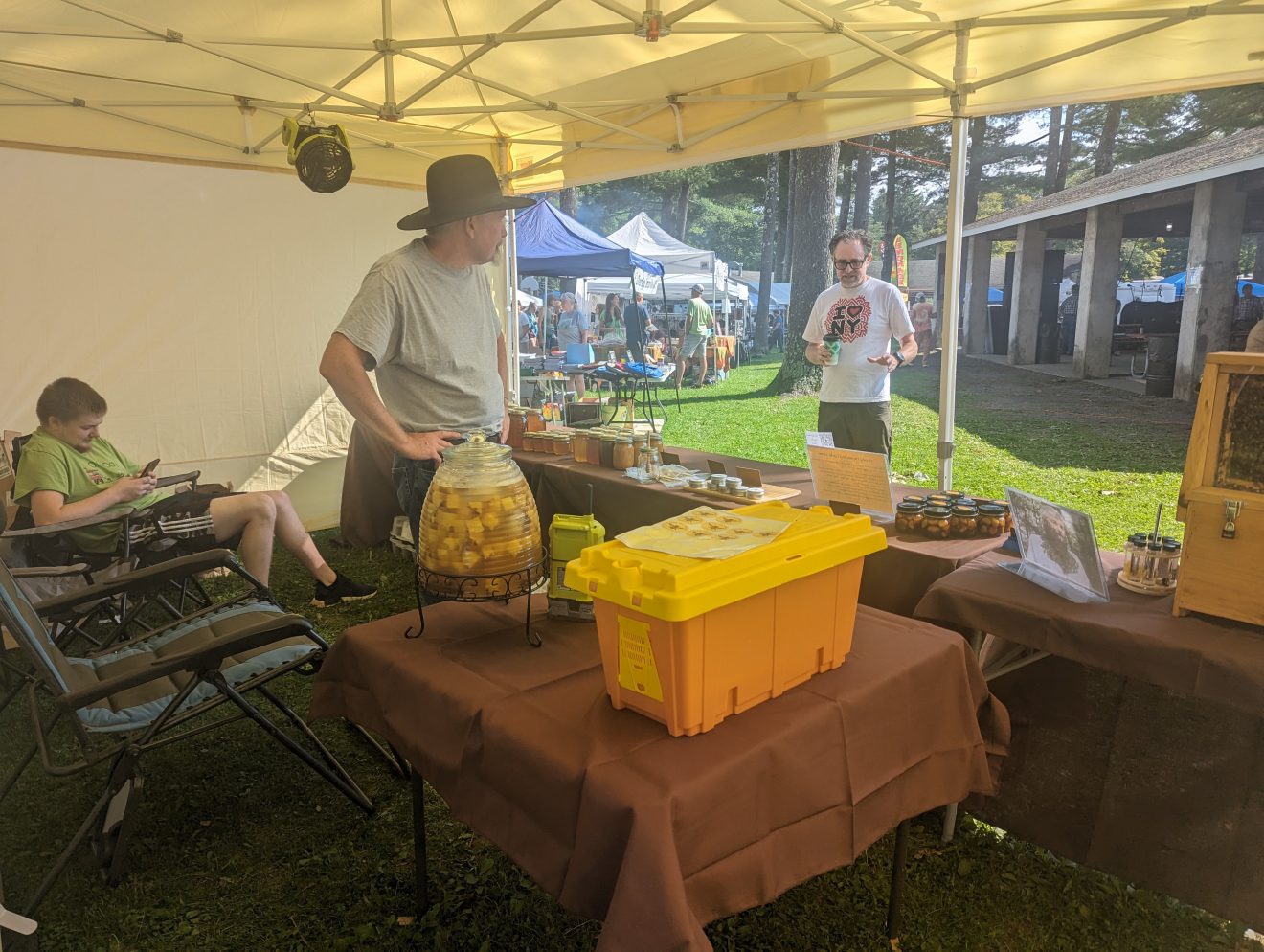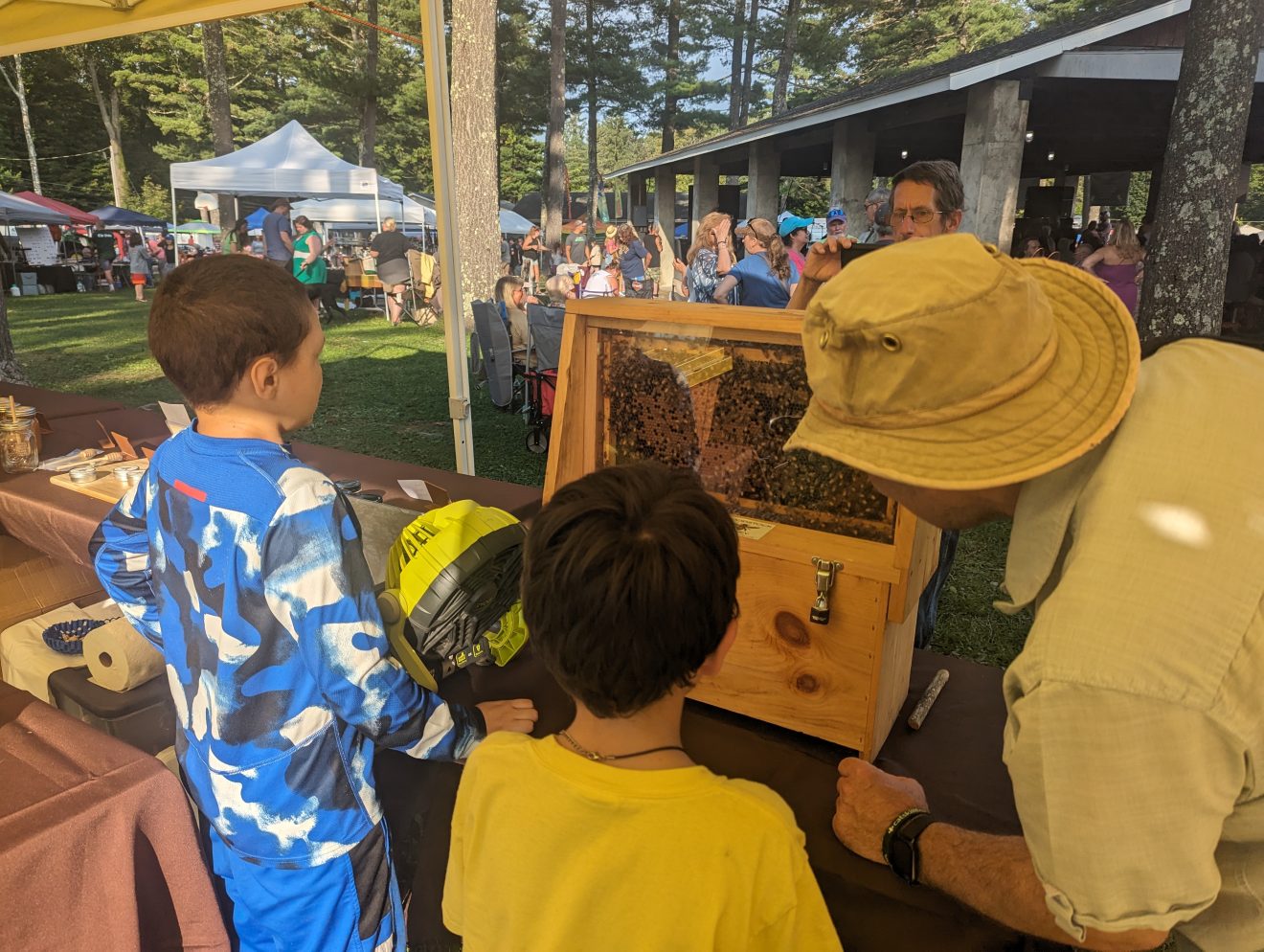 I think you might of missed Olive Day (200th Anniversary!)...
Bees in the News...
Honeybees attack: About 20 students taken to hospital in Tamil Nadu
Do we have any sympathy here?
Enough with the honeybees
WHEN the B&B Hotel in Ljubljana, Slovenia, decided to reinvent itself as an eco-friendly destination in 2015, it had to meet more than 150 criteria to earn a coveted Travelife certificate of sustainability. But then it went step further: it hired a beekeeper to install four honeybee hives on the roof.
SENSORS MONITOR HONEYBEES SO THEY CAN POLLINATE BETTER
With Rosh Hashana honey in mind, ISRAEL21c visits an apiary to see how BeeHero produces insights for beekeepers and growers trying to feed a growing world.
15 Fascinating Honey Bee Facts
Things You Might Not Know About Nature's Most Beneficial Insects


7-year-old beekeeper in Northern Michigan knows everything there is to know about Honeybees!
In the small town of Atlanta, Michigan, you will find Hayden Culham. Hayden is a 7-year-old little girl who happens to be a beekeeper.


Resources:
Constructive Beekeeping - Ed Clark, 1918
SABA (Southern Adirondack Beekeepers)
Lots of great information from this Club's website, many articles, and many lectures and seminars by various people in the worlds of beekeeping. Lot's of knowledge to be had here and worth your while.


A SAD DAY IN THE BEE YARD...
Beltsville Lab: If your bees die, God Forbid!, please send a sample to the Beltsville Lab in Maryland. The analysis is free and they will email you the results. They check for Nosema and Mites. I sent a sample down a month ago and my hive was loaded with mites -- in December! Please share results with Rob,Tom and the BeeGroup so we can help keep tabs on what is happening in the 'hood. Thanks! CLICK HERE for details on how to submit a sample.


Talks about nutrition for your bees. This will impact how your bees can fight off disease and ultimately survive.
For Honeybee information, videos, podcasts and workshops please visit the links below. Workshops are being updated as we speak!
Dave Cushman Beekeeping Website maintained by Roger Patterson.
NOSEMA: Treatment Procedure. Don't forget to treat for Nosema! Click Here for procedure.


HONEYBEE LIFE CYCLE - Very Important to know. This is the building block of understanding your hives.
Queen 16 Days, Worker 21 Days, Drone 24 Days...
These are a Few Videos that You May Find of Interest (I particularly like the Skep video!
NY Bee Wellness - Diagnostics